Installation & configuration
1. Power up
to begin we recommend Monitoreal is connected to your home network in order to see your cameras on the web-based interface. The device can work over WiFi but we recommend that you use an Ethernet cat5 or cat6 cable (both included) initially - it's much easier to configure.
connect Ethernet port to your home router
connect power adapter
wait 20 to 30 seconds
Monitoreal will display its IP address on the cover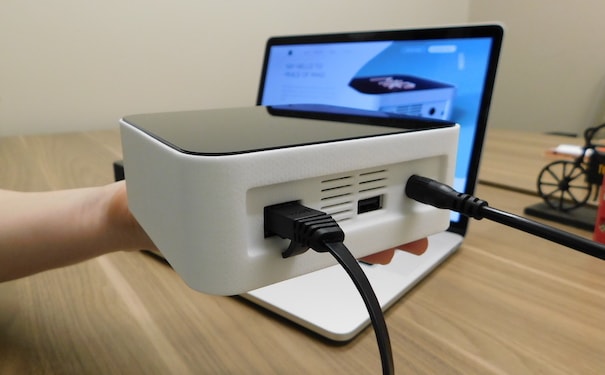 2. Connect & configure
the device has a web-based interface that allows you to easily control its settings - which can be accessed from any computer or mobile device (as long as on the same home network).
open your browser and type the IP address shown on the LED screen on the device (e.g. http://192.168.1.55)
log in using a temporary user ID and password (provided)
allow your cameras to be found
specify which objects you want to be detected and when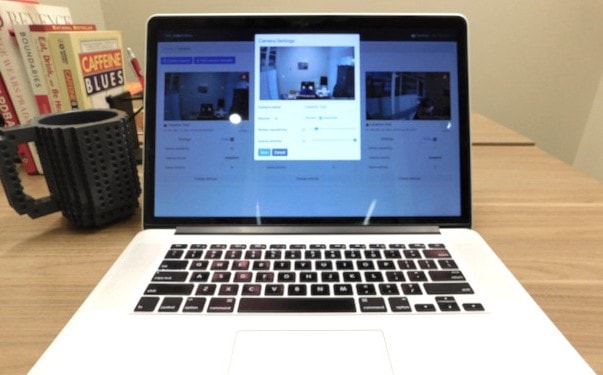 3. Connect in Messenger
your Monitoreal device will send you an alert whenever it detects an event matching your preferences. We recommend the messenger service, Telegram, because of its focus on privacy and impressive automation capabilities.
download Telegram (on desktop or mobile)
create your own private channel and link the new channel to your Monitoreal device
enjoy real-time alerts!