Monitoreal Relay
L'accessoire parfait pour votre système de sécurité domestique.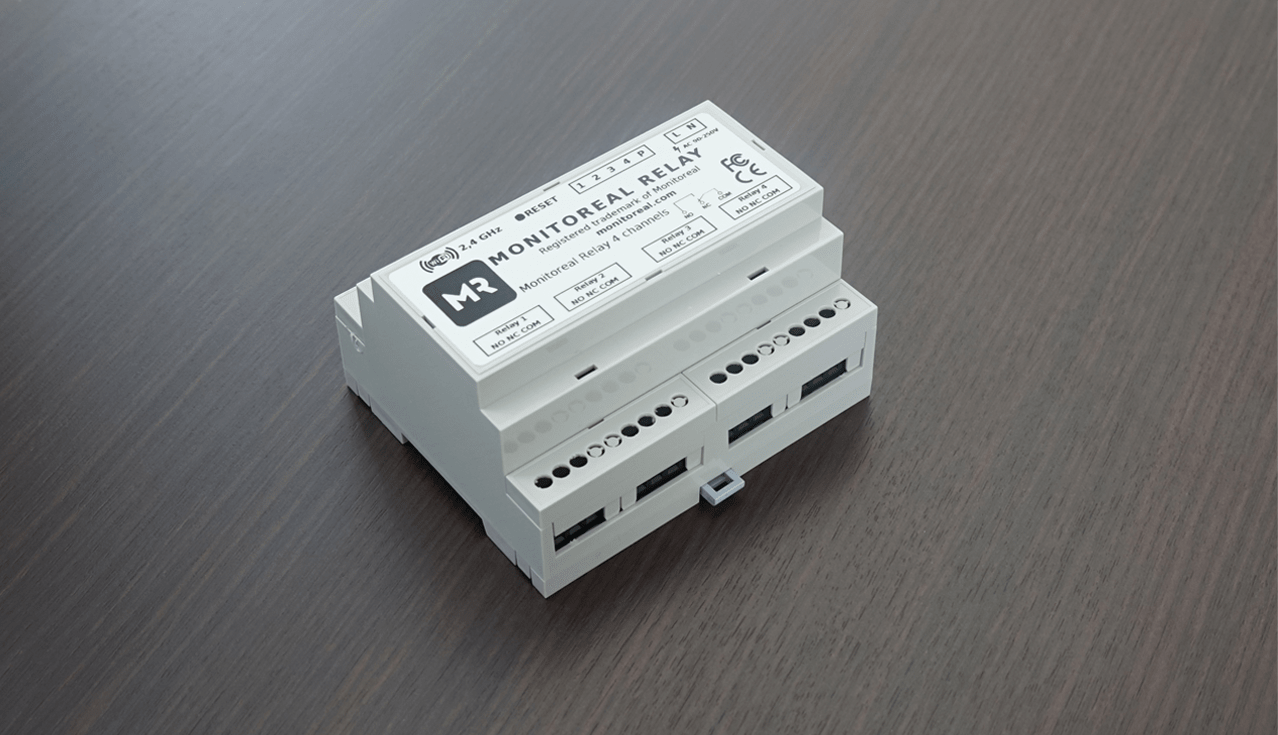 Déclencher des actions en utilisant AI Analytics

Accès à la porte et à la porte à une touche

Prend en charge 4 canaux de relais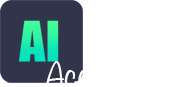 Un accessoire indispensable pour le bundle Monitoreal
Contrôler l'éclairage ou déclencher le son (alarme/sirène)
Chaque canal de relais peut être configuré indépendamment
Tableau de connexion et de configurations disponibles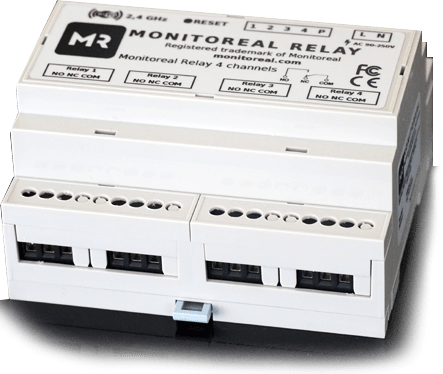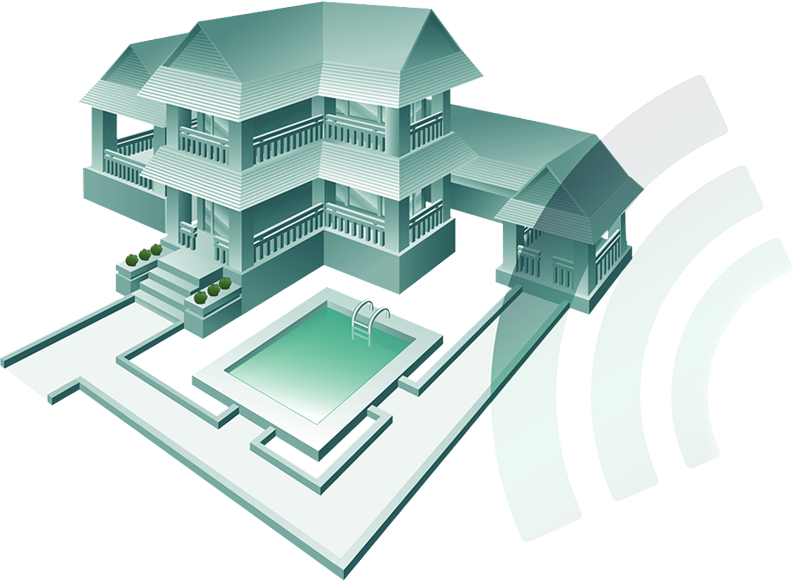 The Monitoreal Relay
Conçu pour commuter des charges électriques via quatre relais électromagnétiques indépendants. Chacun d'eux peut être contrôlé à distance par une commande de l'interface utilisateur Monitoreal. L'appareil fonctionne sur AC 90 ~ 240 V et peut être connecté via Wi-Fi. Le Monitoreal Relay fonctionne comme un boulon avec l'assistant de Monitoreal Video Security Assistant.
Dimensions(mm):
118x127x53
Weight:
320g
Case material:
Plastic
Level of enclosure protection:
IP30
Method of installation:
DIN-RAIL 35mm (TS35/7.5 OR TS35/15)
Available case colors:
Gray
Power:
Supply voltage: 90-264AC
Power input:

 

No more than 4W
Connector/wire cross section:
Screw terminal block/24~12AWG (0.21~3.3mm2)
Control relay:
Number of independent switching channels: 4
Maximum load on the channel:

 

6A at 250VAС, 6A at 30VDC, 3A at 40VDC
Type of contact:

 

COM-NC/NO
Connector/wire cross section:
Screw terminal block/24~12AWG (0.21~3.3mm2)
Connectivity:
2.4GHz 802.11 b/g/n (802.11n up to 150 Mbps) wireless LAN
Operating Conditions:
Temperature: -10~ +40C (Indoor use only)
Let's get connected
Pour plus d'informations sur les produits ainsi que pour les questions des intégrateurs/distributeurs, veuillez utiliser ce formulaire ci-dessous.