Monitoreal Relay
L'accessorio perfetto per il tuo sistema di sicurezza domestica.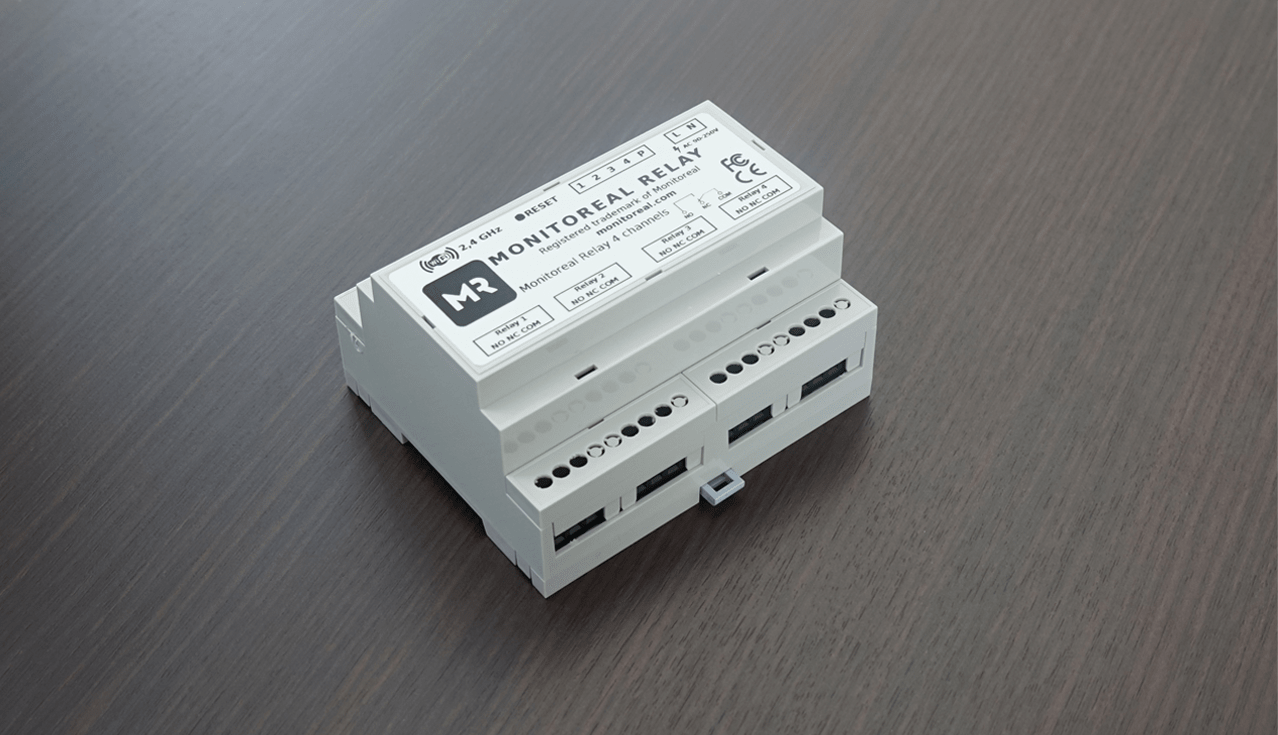 Attiva azioni utilizzando AI Analytics

Accesso a cancello e porta con un solo tocco

Supporta 4 canali relè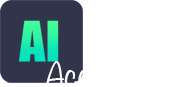 Un accessorio indispensabile per il pacchetto Monitoreal
Controllare l'illuminazione o attivare il suono (allarme/sirena)
Ogni canale relè può essere configurato in modo indipendente
Array di connessione e configurazioni disponibili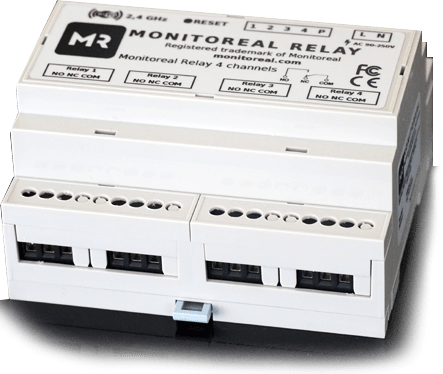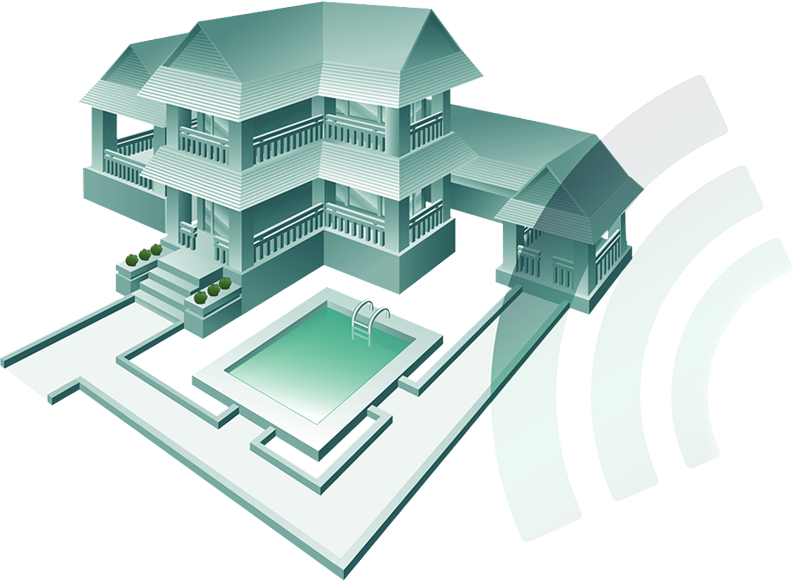 The Monitoreal Relay
Progettato per la commutazione di carichi elettrici tramite quattro relè elettromagnetici indipendenti. Ciascuno di essi può essere controllato da remoto tramite un comando dall'interfaccia utente di Monitoreal. Il dispositivo funziona a 90 ~ 240 V CA e può essere collegato tramite Wi-Fi. Il relè Monitoreal funziona come collegamento con il Monitoreal Video Security Assistant.
Dimensions(mm):
118x127x53
Weight:
320g
Case material:
Plastic
Level of enclosure protection:
IP30
Method of installation:
DIN-RAIL 35mm (TS35/7.5 OR TS35/15)
Available case colors:
Gray
Power:
Supply voltage: 90-264AC
Power input:

 

No more than 4W
Connector/wire cross section:
Screw terminal block/24~12AWG (0.21~3.3mm2)
Control relay:
Number of independent switching channels: 4
Maximum load on the channel:

 

6A at 250VAС, 6A at 30VDC, 3A at 40VDC
Type of contact:

 

COM-NC/NO
Connector/wire cross section:
Screw terminal block/24~12AWG (0.21~3.3mm2)
Connectivity:
2.4GHz 802.11 b/g/n (802.11n up to 150 Mbps) wireless LAN
Operating Conditions:
Temperature: -10~ +40C (Indoor use only)
Let's get connected
Per informazioni sui prodotti e per richieste da parte di integratori/distributori, utilizzare questo modulo sottostante.