Accurate
Greater object detection accuracy than modern NVR/DVRs equipped with video analytics.
Autonomous
Completely autonomous and therefore completely private. No cloud is used for object detection.
No monthly fees
Monitoreal is a one time purchase, unlike the cloud which has recurring costs.
All cameras supported
Monitoreal works with up to 8 modern (ONVIF) cameras of any brand or model. You can also use it with analogue systems via a hybrid DVR.
Secure
Our device is hidden behind your home router and firewall and is never exposed to outside threats, unlike other solutions that can expose your external URL or IP address.
100% Private
Beside processing all videos locally, all detected object alerts are sent via Telegram or other compatible messengers or email. Monitoreal does not have access to the user's content.
Constantly improves
Monitoreal is continually improving. Our regular software updates provide new features and enhanced performance.
COVID-19 density control
Monitoreal can detect and notify you if the the number of people in your shop exceeds the maximum limit imposed by the authorities due to COVID-19 restrictions.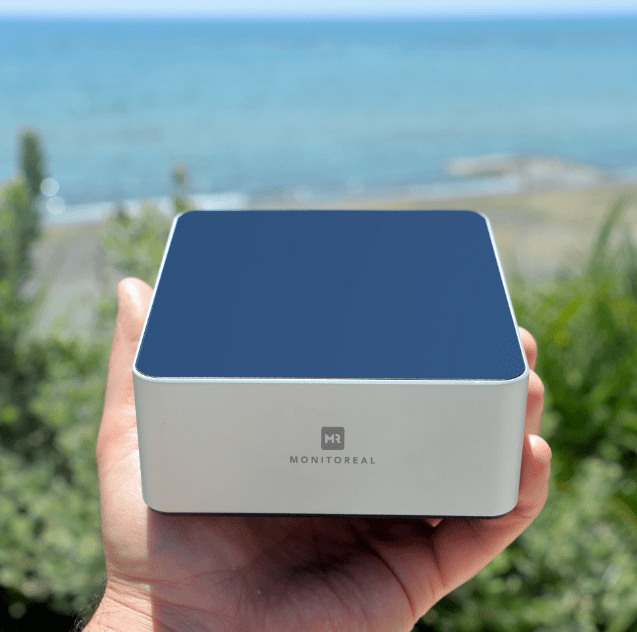 Why you'll love Monitoreal.
Our advanced object detection allows you to choose notifications specific to your interests, for example "Alert me if someone stays outside my home more than 10 minutes." These alerts can be shared with family, friends, and neighbours. No app installation is necessary. Alerts can also be sent via email, or your preferred messenger app.
---
Some example rules you can set include
"Notify me if you see a dog in the garden between 9am and 6pm."
"Alert me if more than one person is walking around the house."
"Ignore all activity for the next 60 minutes."
See what matters,
ignore what doesn't
Smart Video Security for your home.
No cloud, no monthly fees, no false alarms.
Our device has recently been tested by
IPVM
See what others say about Monitoreal. Earlier this year, IPVM's experts tested our product.
Access to the results can be found here.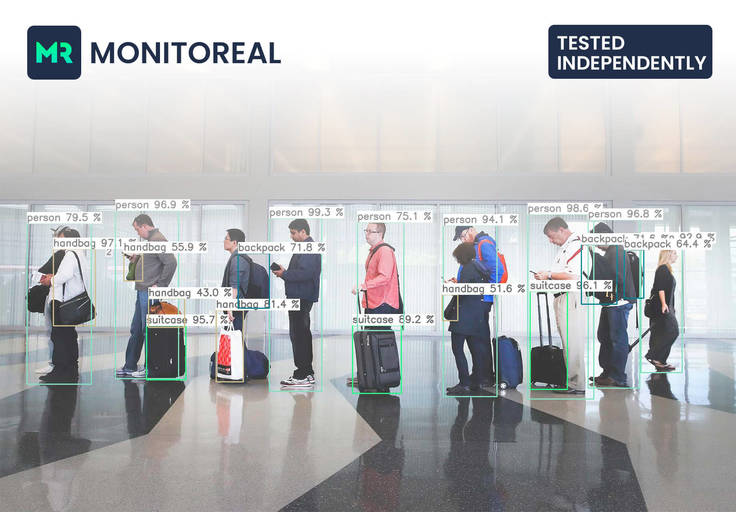 1. Power up
to begin we recommend Monitoreal is connected to your home network in order to see your cameras on the web-based interface. The device can work over WiFi but we recommend that you use an Ethernet cat5 or cat6 cable (both included) initially - it's much easier to configure.

connect Ethernet port to your home router
connect power adapter
wait 20 to 30 seconds
Monitoreal will display its IP address on the cover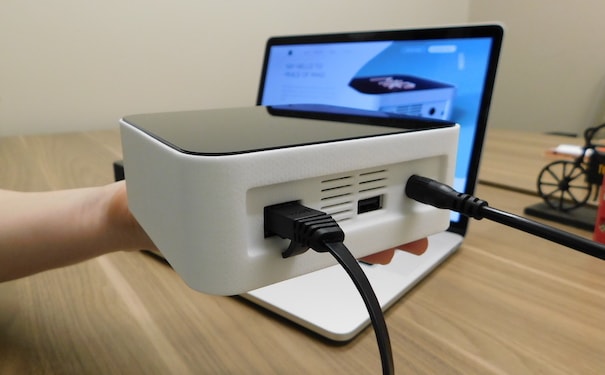 2. Connect & configure
the device has a web-based interface that allows you to easily control its settings - which can be accessed from any computer or mobile device (as long as on the same home network).

open your browser and type the IP address shown on the LED screen on the device (e.g. http://192.168.1.55)
log in using a temporary user ID and password (provided)
allow your cameras to be found
specify which objects you want to be detected and when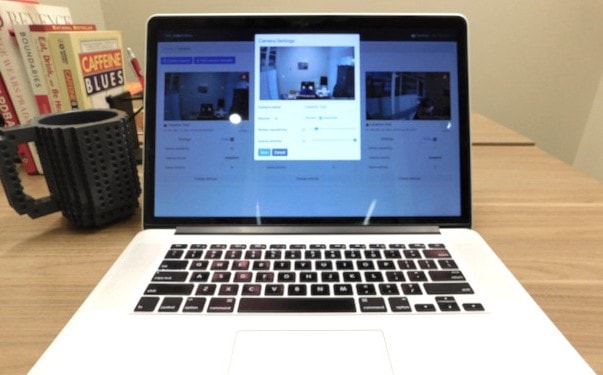 3. Connect in Messenger
your Monitoreal device will send you an alert whenever it detects an event matching your preferences. We recommend the messenger service, Telegram, because of its focus on privacy and impressive automation capabilities.

download Telegram (on desktop or mobile)
create your own private channel and link the new channel to your Monitoreal device
enjoy real-time alerts!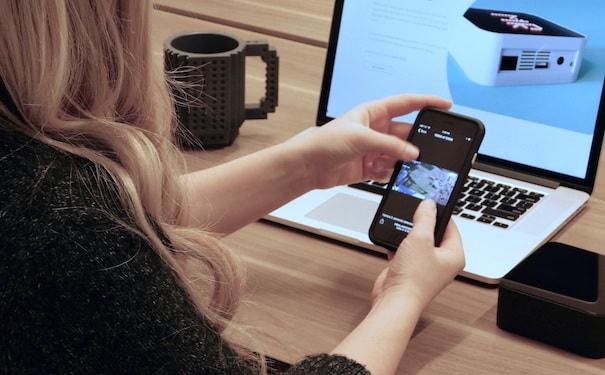 See it in action
These are real, unscripted visuals and situations shared by early adopters.
Start a new story
Send a request to become the official distributor, authorized dealer, security company or installer of the most private and advanced home AI system.